Rivera's Julia de Burgos: Child of Water Published!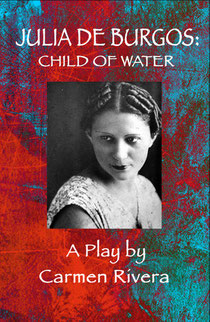 We are proud to announce that  JULIA DE BURGOS: CHILD OF WATER by Carmen Rivera is now available on Red Sugarcane Press and Amazon.
In JULIA DE BURGOS: CHILD OF WATER, Rivera takes us on a journey through de Burgos' life capturing her passions and inner turmoil. De Burgos challenged the major historical problems of her times: colonialism, racism and sexism. She was a feminist and activist with the Puerto Rican Nationalist Party at a time when it was dangerous to be either. The play is a fitting tribute to Julia de Burgos in the centennial of her birth.