Shameless Perfume -- From the Alkemia Arts Family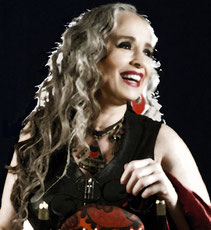 SHAMELESS is a new perfume -- an olfactory homage to Magdalena Gomez -- released by the Alkemia arts family.  It's available as a special combo package with Shameless Woman, Magdalena's book of poetry .
The scent is an unrepentantly sexy blend of Indian musk, spiced carnations, fiery dianthus blossoms, infused with a trinity of botanicals (Jezebel root, Queen Elizabeth root, and Archangel root) reputed to give women luck and power in all manner of love and business affairs.

Purchase SHAMELESS PERFUME