Dancing in My Cockaroach Killers heading to West Coast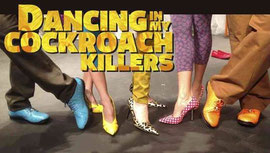 Magdalena Gomez' Dancing in My Cockroach Killers, the Off-Broadway theatrical experience based on her poetry is headed to Los Angeles in the fall. The work was first developed and presented very successfully to packed audiences at Pregones and the Puerto Rican Traveling Theatres in New York City.
We'll keep you posted as soon as the schedule is available.