Book Party for Julia de Burgos: Child of Water!!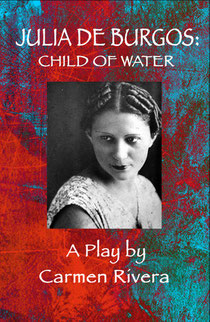 Julia de Burgos Centenario celebration continues with the publication of Julia De Burgos: Child of Water, written by Carmen Rivera. The english version of the play has been published by Red Sugar Cane Press.  For more information check out --- www.redsugarcanepress.com
SUNDAY, JUNE 22nd from
3 pm - 7 pm at

Camaradas El Barrio 

2241 First Avenue (115th Street)
New York City

We look forward to seeing you there!!