Tercera Feria Internacional del Libro/Third International Book Fair in Puerto Rico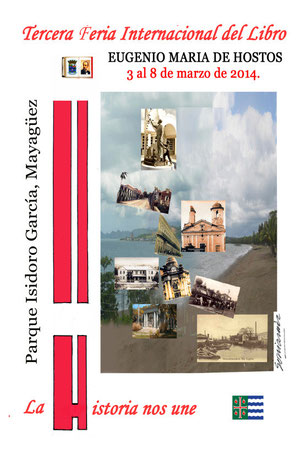 The Third International Book Fair will be held from March 3rd to March 8th 2014 in  the city of Mayagüez, Puerto Rico. This year's theme is "History Unites Us." 
The conference is dedicated to the distinguished historian Dr. Fernando Bayrón Toro for his outstanding contribution to the political, social and cultural history of Mayagüez. His most recent  work is entitled "Mayagüez: Themes In Its History and Geography".
For more information about the conference and the full program of activities and presentations, visit the website at feriainternacionaldellibro.wordpress.com/